Wilfrid Laurier University is honouring three of its faculty members with Early Career Researcher Awards. The internal awards recognize faculty who are early in their careers and have made exceptional contributions to research and student training.
The 2021 awardees are Erin Dej, assistant professor of Criminology; Maritt Kirst, assistant professor of Community Psychology; and Lindie Hanyu Liang, assistant professor of Organizational Behaviour and Human Resource Management.
Each award winner was nominated by their dean and will receive a $2,500 grant to support their research program.
"These three accomplished, ambitious faculty members have already made impressive contributions to their disciplines," says Jonathan Newman, Laurier's vice-president: research. "They each embody the collaborative academic excellence we strive for as Laurier researchers."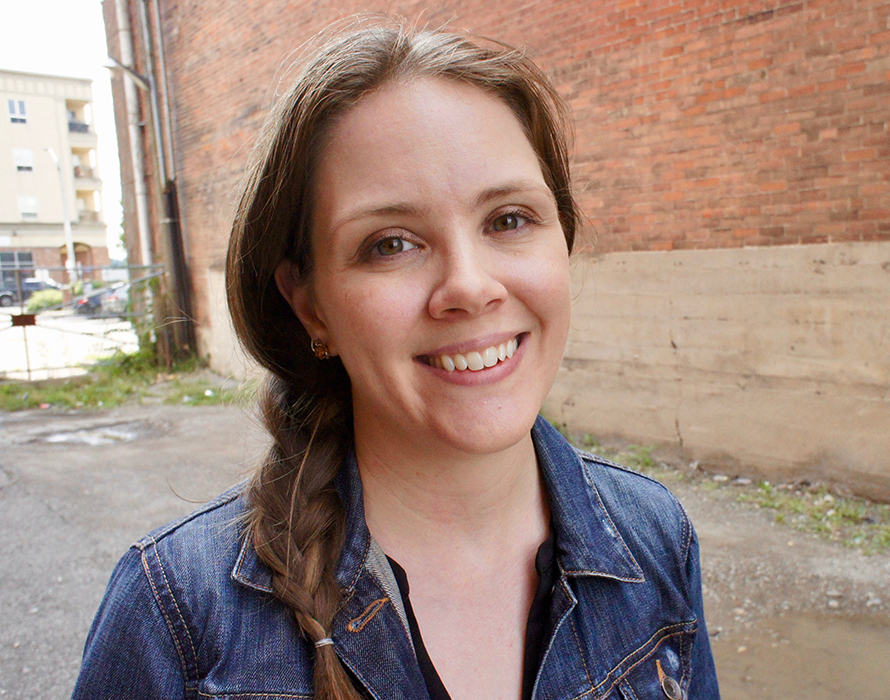 Erin Dej
Dej describes herself as a critical criminologist who focuses on systemic inequity. Her research examines how people who are homeless are excluded from the world around them through criminalization and dehumanizing social interactions with others.
"The human right to housing was made into law in Canada in 2019, but housing on its own isn't enough for some people who are homeless," says Dej. "We also need to make sure that people who have experienced homelessness are meaningfully involved in the community and that they feel accepted and welcome in their own neighbourhood and city."
Since joining Laurier's Department of Criminology in 2018, Dej has secured nine internal and external research grants totalling more than $600,000. She collaborated with the B.C. Ministry of the Attorney General to develop a counter-narrative on homelessness and recently received a Partnership Development Grant from the Social Sciences and Humanities Research Council (SSHRC) to expand that study to three mid-size cities in Ontario. SSHRC also awarded Dej an Insight Development Grant to research young women's experiences of social exclusion upon exiting homelessness.
In November 2020, Dej published her first single-authored manuscript, A Complex Exile: Social Exclusion and Homelessness in Canada. She is closely involved with several research groups and organizations including the Canadian Observatory on Homelessness and the Women's National Housing and Homelessness Network. 
In addition to her own research, mentoring the next generation of researchers is a key focus for Dej. She has formally supervised two Laurier graduate students and recently arranged for a group of undergraduate students to discuss their research on the criminalization of homelessness on CBC Radio in Kitchener-Waterloo.
"I have also worked closely with people who have been homeless themselves, training them on research ethics, project management, analysis and knowledge mobilization," says Dej. "Over the next three years, I plan to hire more people with lived experience of homelessness to support all stages of our research. This is a reciprocal relationship. I benefit as much from their knowledge, on-the-ground connections and passion as they do from the research opportunity."
Maritt Kirst
Kirst's research is focused on developing solutions to the issues of homelessness, mental illness, and inequitable access to health-care and social services. In collaboration with community partners, she works with individuals experiencing mental health challenges, substance use problems and/or homelessness, as well as individuals with multiple complex health conditions.
"I am leading a research demonstration project in which we are evaluating the effectiveness of a 'Housing First' program for youth ages 16 to 24 who are experiencing homelessness and co-occurring mental health and substance use problems," says Kirst. "It seeks to determine whether first providing housing along with integrated mental health and addiction services is more effective than providing traditional services for this population."
Kirst is a co-director of Laurier's Centre for Community Research, Learning and Action (CCRLA), which is focused on developing community partnerships and advancing community well-being and social justice. Within CCRLA, Kirst leads the Community Mental Health Research Group and provides hands-on research experience and networking opportunities for students. Since joining the Department of Psychology in 2016, she has supervised or co-supervised 20 Laurier students.
In addition to serving as a member of the Waterloo Region Crime Prevention Council advisory group on research and evaluation, Kirst has developed partnerships with Waterloo Region organizations such as the Canadian Mental Health Association, Lutherwood and Waterloo Region Housing Services.
"These issues are all the more important during the COVID-19 pandemic, which has exacerbated poor health and health inequalities at a global level," says Kirst. "Through collaboration with community partners and policymakers locally and nationally, my research can be used to develop solutions to homelessness and better support systems for people experiencing substance use problems and mental illness." 
As a Laurier faculty member, Kirst has been awarded more than $600,000 in internal and external funding, including a SSHRC Connection Grant in 2020. Over the course of her academic career, she has published more than 50 journal articles.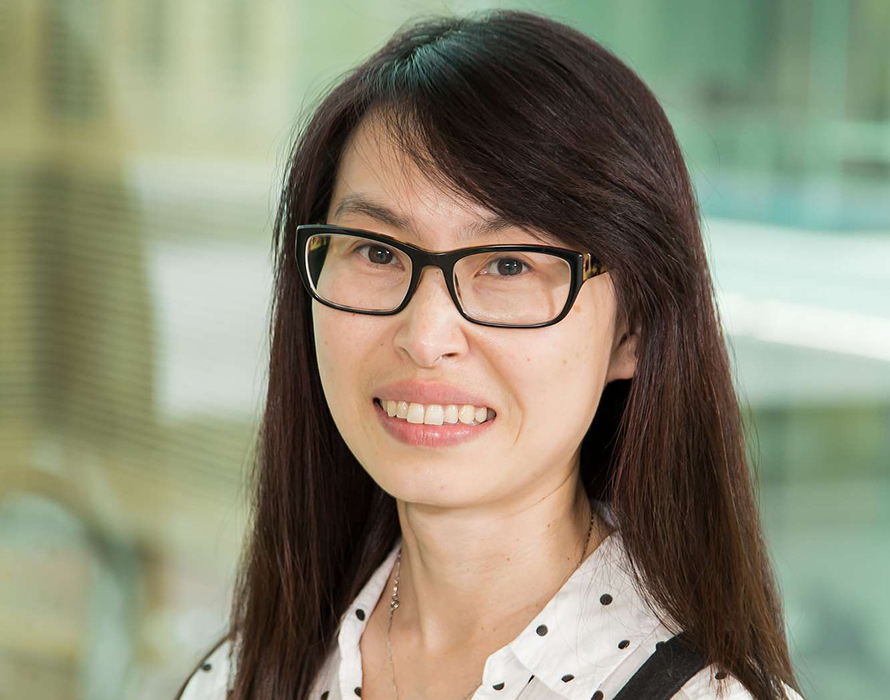 Lindie Hanyu Liang
Liang joined the Lazaridis School of Business and Economics in 2017. Her research focuses on three overlapping areas: leadership, workplace aggression and emotions. Liang applies motivational theories to understand when and why employees behave in certain ways.
"My research addresses how mindfulness can benefit organizations by curbing the dysfunctional workplace behaviour of leaders," says Liang. "I have also examined why having an abusive boss is associated with employee health problems and why victims of abusive supervision retaliate against their supervisors." 
Liang maintains an active research program, with 13 publications in top-tier management and organizational psychology journals to date. During her tenure at Laurier, she has attracted more than $250,000 in external research funding, including two grants from SSHRC and another from the National Natural Science Foundation of China. Liang has also mentored graduate and doctoral students who have been awarded scholarships of their own from SSHRC.
Liang's work has been featured by international news outlets including BBC News, the Washington Post and the Wall Street Journal. In 2020, she won the Canadian Psychological Association President's New Researcher Award, recognizing her work's significant contribution to psychology in Canada. In 2018, she was part of a research team that won the Ig Nobel Prize in Economics – "honouring achievements that first make people laugh and then make them think" – for demonstrating the benefit of employing voodoo dolls as an act of retaliation against abusive managers.
"Increasing awareness of the negative implications of workplace abuse and bullying has garnered legislative changes across North America," says Liang. "By helping to further understand dysfunctional leadership in the workplace, my research will inform policymakers and aid in the development of interventions."