New scenery. New people. New cultures. The international exchange experience leaves a lasting impact on Wilfrid Laurier University students who chose to study abroad.
Laurier's exchange program allows students to attend one of 70 partner universities in 25 countries. Through the exchange experience, students develop academically, professionally and personally. A semester abroad can help build transferrable skills and experiences, create new opportunities, lead to lasting friendships and help develop an increased sense of self and independence.
Meeting New People
Fourth-year Communications and Cultural Studies student Aajah Card-Mornan jumped at the opportunity to study abroad. During her third year, she left for the Universidad de Deusto, San Sebastian campus, in Spain.
Card-Mornan says she chose to study at the San Sebastian campus for its size and course offerings, but it was the people that shaped her experience.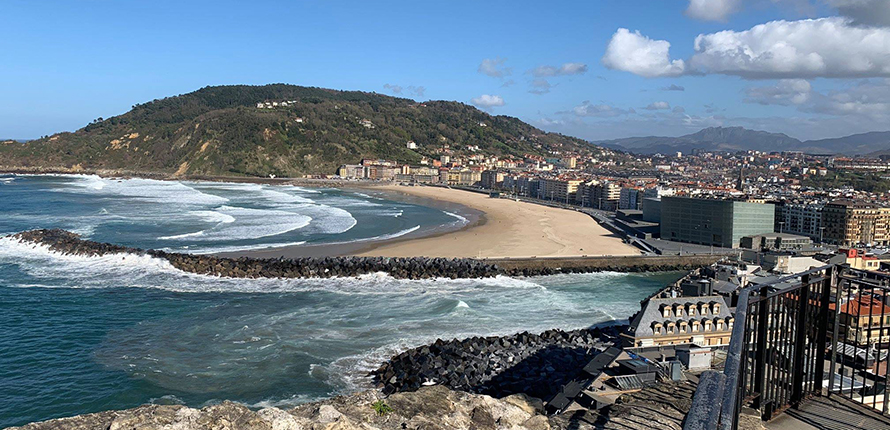 "The academic advisors are the most amazing people; they were my lifeline while in San Sebastian," says Card-Mornan. "But the best part of the experience was making friends that I will know for the rest of my life."
Card-Mornan says the hardest part of her experience abroad was overcoming a language barrier of Basque Spanish, a local dialect, but she took a Spanish class to help her become more confident. She says that studying abroad helped her grow personally.
"It was an excellent experience," says Card-Mornan. "I felt like I developed as a person and I'm more willing to do a lot on my own."
Gaining New Cultural Perspectives
A semester abroad helps students become more aware of cultural values and practices, as was the case for fourth-year Criminology and Human Rights and Human Diversity student Mahdiyyah Kasmani.
During her third year, Kasmani studied abroad at Istanbul Sehir University in Turkey. Prior to her trip, Kasmani worried about being away from home during Ramadan. It was the first time she would be apart from her family at such an important time.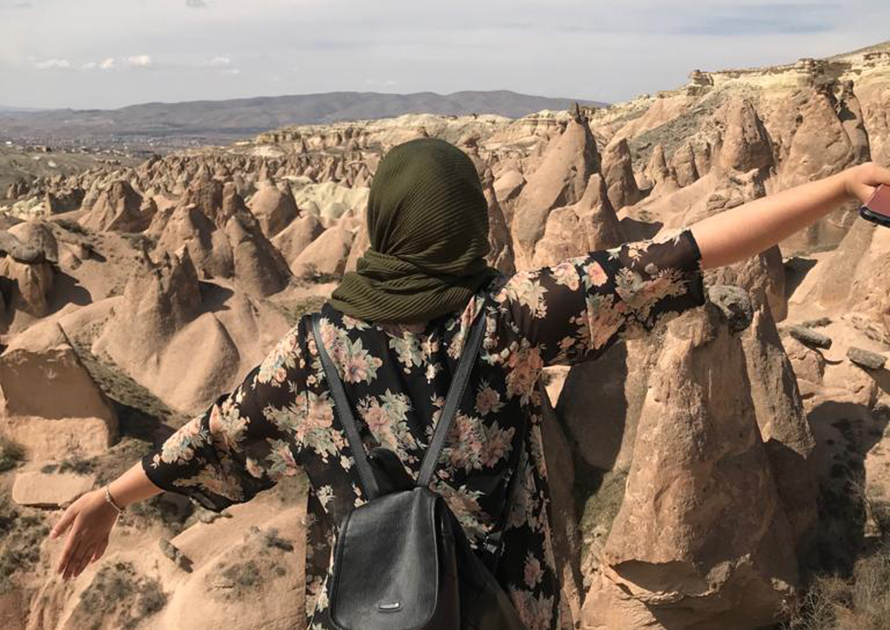 "I was super nervous about that and I thought I was going to be the only one participating in Ramadan," says Kasmani. "But once Ramadan started, the university was so accommodating. The on-campus restaurants stayed open throughout the night and when we broke fast the university laid out long mats and had free food for everyone. It was easy for me to be there during such a religious time because of all the accommodations that were available."
Kasmani said she found a community that included both Istanbul Sehir University students and other exchange students from around the world.
"I'm so shy and nervous about things, but doing this was an incredible experience," says Kasmani. "You don't have to be nervous because other exchange students are in the same situation and you'll find people to connect with."
Kasmani says the experience taught her to be more independent.
"You have to do these things yourself – your visa, your flight, residence, important documents – and figure out the city for yourself," says Kasmani. "It just teaches you to be more independent. When you are there, it's important to focus on schoolwork, but a lot of learning happens outside of the classroom."
Discovering Professional Opportunities
For Laurier alumni Uday Saluja, a semester at Western Sydney University in Australia gave him a new perspective on his studies, which he now applies to his job as Junior NBA Youth Basketball Program Coordinator with Canada Basketball.
While studying Kinesiology at Laurier, Saluja found that many of the papers he was reading were written by academics at Western Sydney University. He thought a semester there would be an excellent opportunity to learn more about the field.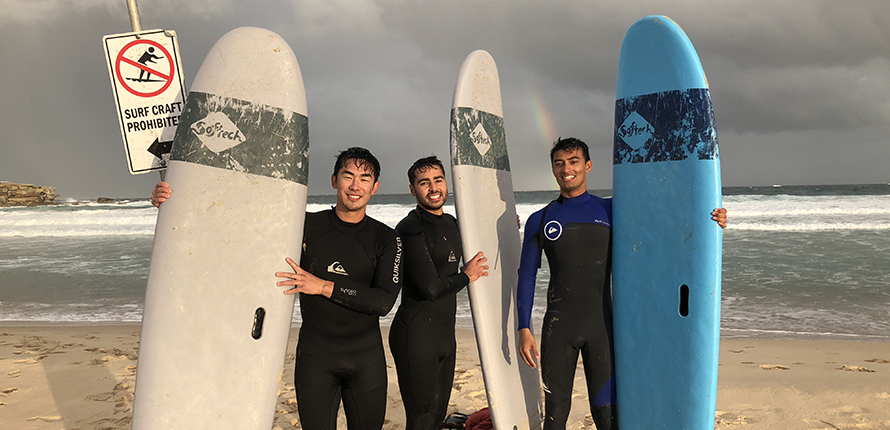 "I was never one at Laurier to raise my hand and ask questions or answer anything, but when I got there, I just did it," says Saluja. "By putting yourself out there, you create new opportunities, whether it's in class or whether it's in residence."
Saluja had the opportunity to network and expand his understanding of Kinesiology with sports institutes in Australia. Outside of school, he found time to visit several parts of Australia and New Zealand.
Preparing for Culture Shock
Saluja, Kasmani and Card-Mornan say their first day abroad was the hardest, with the shock of landing in a new country and finding their way in a new environment proving challenging. But after the first day, it got easier.
Students offered an exchange placement attend a pre-departure symposium, where Laurier International helps with everything needed for a successful semester abroad.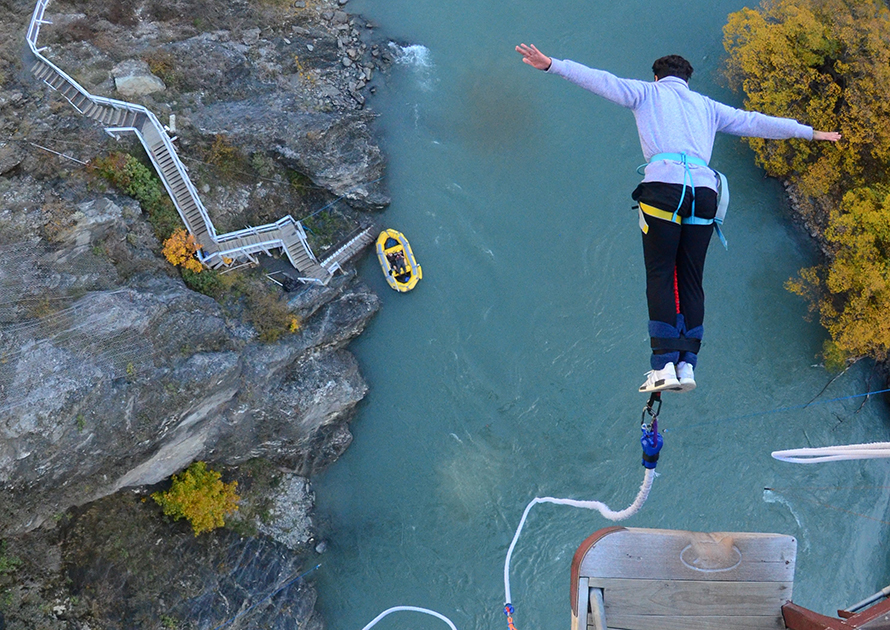 "Laurier prepares you well," says Card-Mornan. "They give you guidelines of things to do before you leave, things to do while you are there and things to do when you return home. I felt prepared."
How the Laurier Student Exchange Program Works
The deadline to apply for exchange for the 2020/2021 academic year is Jan. 29 at 4 p.m. Late applications will be accepted until May 15, but students are encouraged to apply by Jan. 29 to have the best chance of being placed in their top three choices of universities. Exchange placements are announced on Feb. 28 and the pre-departure symposium is Mar. 25.
About Laurier exchanges:
Exchange opportunities are available to students in all programs, including co-op students.
Students must have completed a minimum of 10 credits to be eligible for exchange.
Laurier students pay tuition to Laurier and earn Laurier credits.
Laurier International offers an online pre-departure preparation course and a re-entry session, where returning students come together to discuss their experiences.
If you've ever considered studying abroad, visit Laurier International for more information.