If it weren't for Abdul Naeem, Laurier's cricket fans might still be playing pick-up games in empty parking lots. Instead, students can join the Laurier Cricket Club or try out for the men's or women's teams and play against teams from across Canada and the United States.  
Naeem, a double-degree Laurier Business Administration and University of Waterloo Mathematics student on a Centennial Scholarship, got the game started at Laurier when he first arrived in 2014 and, in 2016, he helped establish Canadian College Cricket, designed to promote cricket at the post-secondary level in Canada.
"It wasn't enough for him to found the cricket club and get both men's and women's teams off the ground. He's been involved every step of the way," says Peter Baxter, director of Athletics and Recreation at Laurier. "Thanks to him, interest in the sport has grown — and he didn't just recruit new players, he trained them too." 
On Nov. 19, he was recognized for his contributions and perseverance with the Elizabeth Paterson Award, which he received at the Canadian Bureau for International Education's annual conference in Winnipeg. The award is given out annually in recognition of an international student or group of students who've contributed in a positive way to the internationalization of campus communities.
"Abdul's efforts have given Laurier students another opportunity to be part of the Golden Hawk student athlete experience – an experience that contributes to improved wellness and involvement here," says Peter Donahue, the associate director of International Student Support.
Originally from Lahore, Pakistan, where he grew up playing cricket, Naeem was surprised to find there were no established programs at Laurier when he arrived in 2014. So, with the support of a local club, Sunrise Cricket, and Laurier Athletics, he registered the club, purchased equipment and recruited a diverse group of international and domestic students to play. The indoor program has been running in the fall and winter months since 2014 and received intramural status in 2016.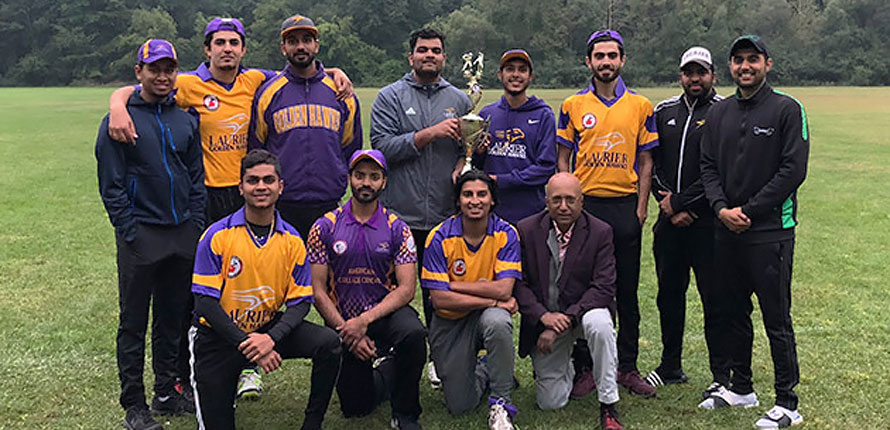 The Laurier men's cricket team won the American College Cricket Midwest Championship in Detroit in 2018. 
Both men's and women's teams have had a lot of success since then. The men's cricket team played at the American College Cricket Mid-West Regionals, placing second in 2017 and winning in 2018. They also qualified for the American College Cricket National Championships in both 2017 and 2018. The women's team won the inaugural Laurier Women's Cup in October 2019 and the Canadian College Cricket Women's National Championship in September 2019.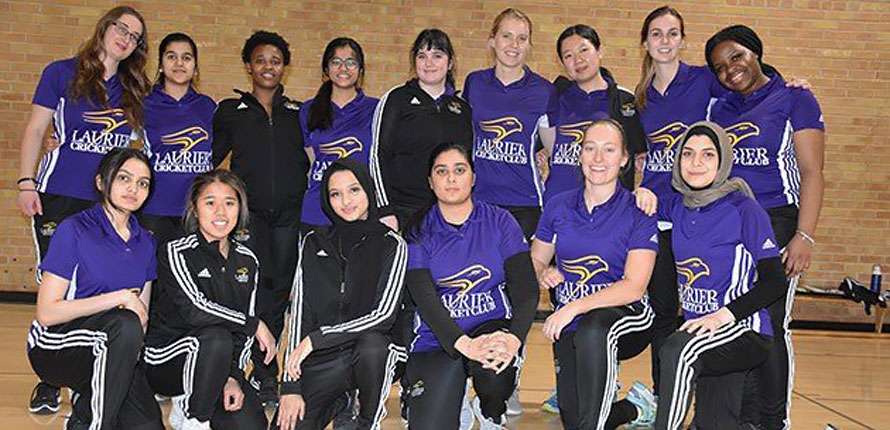 The Laurier's women's cricket team earlier this year. 
"I wouldn't have been able to achieve this without tremendous support from Laurier International and Laurier Athletics," says Naeem, who is now in his final year. "From nothing in 2014 to having men's and women's teams achieving so much success shows Laurier's commitment to its student programming."