In early July, a group of Grade 7 and 8 students from across Waterloo Region visited Wilfrid Laurier University for a week-long day camp specifically created to help racialized and Indigenous elementary school students toward their goal of becoming educators.
The Aspiring Teachers camp, designed by Colleen Willard-Holt, professor and former dean of Laurier's Faculty of Education, in collaboration with a group of teachers from Waterloo Region District School Board, was meant to address a longstanding problem: the underrepresentation of Indigenous and racialized teachers in Canada. 
"We can't control why this problem exists," says Willard-Holt. "But maybe we can help with the solution by finding those kids who want to become teachers and supporting them in their goals."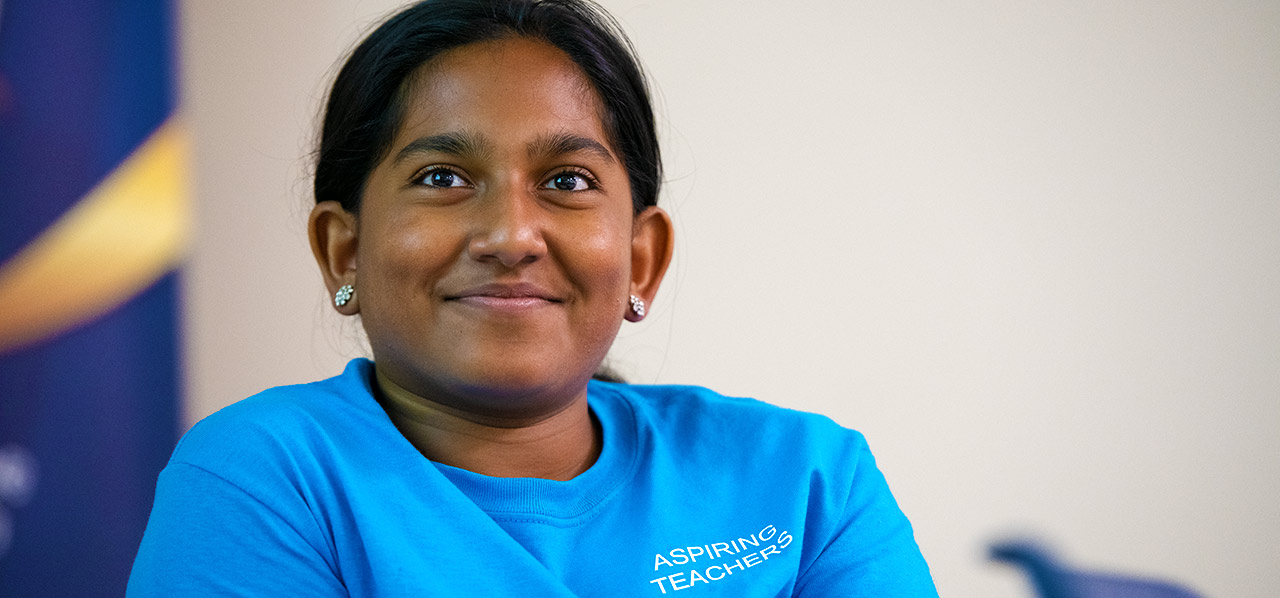 The camp focused on three topics: diversity and why it's important; pathways to becoming a teacher; and teaching – what is it all about? It was facilitated by a diverse group of teachers, guest speakers and artists and included group activities, discussions and presentations. Student attendees even had the opportunity to test their teaching skills with children in Grade 1 to Grade 3.
Willard-Holt is studying the camp as a tool to address the issue of underrepresentation. She conducted interviews and focus groups with students and parents before the camp and will meet with them again to see if their perceptions about teaching have changed.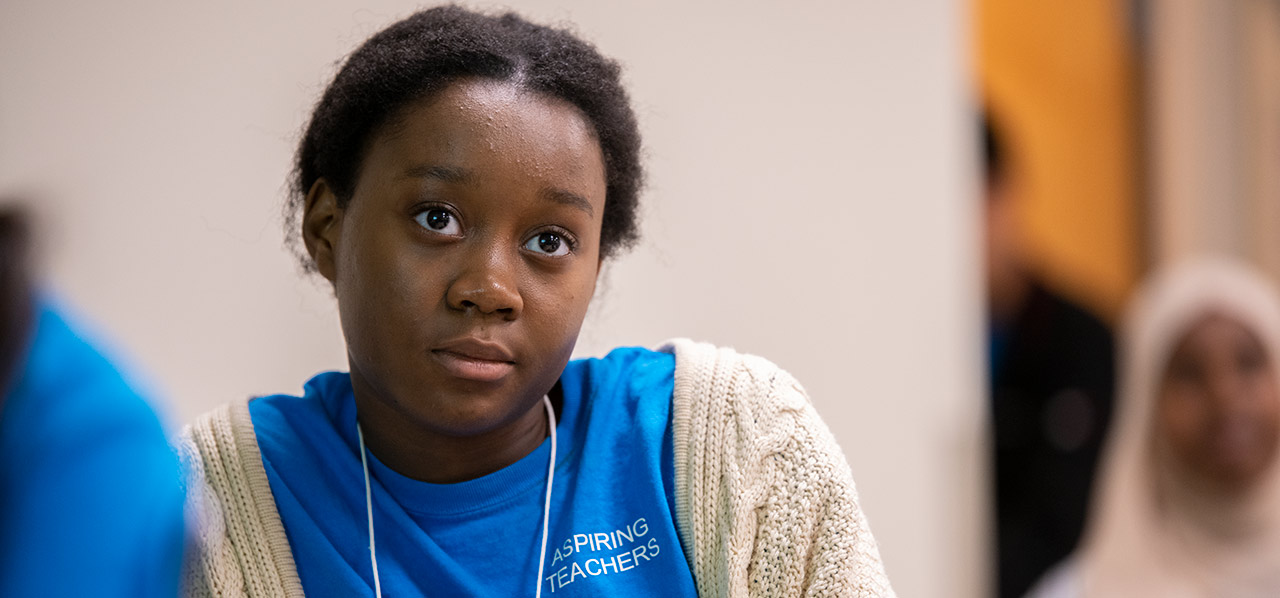 Organizers hope students found new role models at camp and feel encouraged to pursue teaching as a profession. Attendees learned about some of the pathways students take to become teachers and received advice about how to navigate the educational system and build resilience.
"If we can be part of creating balance and engaging young racialized and Indigenous youth to pursue teaching, then we're actually finding solutions to some of these issues rather than just talking about it," says Pauline Janke, vice-principal of Waterloo Collegiate Institute and one of the organizers and facilitators of the Aspiring Teachers Camp.
Storytelling is one of the best ways to share experiences and knowledge, says Janke. It is a key part of how communities, such as the black diaspora, keep their histories alive. She shared her own story, including some of the challenges she faced to become a teacher.
As a young student, Janke found that most of her teachers were unsupportive. But she found inspiration in her aunt, who was a teacher and the first person in her family to earn a university degree.
"I saw that I could do that, too," says Janke. "I wanted to become a role model for students who looked like me, just like my aunt was."
Janke is one of a few racialized teachers and administrators in the school board. She says serving as vice-principal at Waterloo Collegiate Institute has allowed her to be a positive influence on black students interested in pursuing careers in education. 
"You are sharing that it's worthwhile and they can be successful and make an impact," says Janke. "Just hearing that will empower them and help them pursue the goals they have for themselves."