It used to be that if you wanted a comprehensive education in the theory and history of film, as well as the skills to actually help create a film, you could take a four-year undergraduate degree in film studies, plus a one- or two-year college program in production.
Faced with the time and financial commitment of five or six years of education, many students would opt for one or the other.
Since 2016, Wilfrid Laurier University has offered another option. Through the Laurier-Vancouver Film School (VFS) Pathway, one of the first of its kind in Ontario, students can pair academics with hands-on technical skills to earn both an honours degree from Laurier and a diploma from the Vancouver Film School. Students spend their first two years at Laurier, a year at VFS and return to Laurier for their fourth year.
"The most wonderful thing about having the Laurier-VFS Pathway is that we can say to students: you can have it all," says Film Studies Professor Philippa Gates, who helped spearhead the program. "You don't have to make a choice at 17 about whether to do purely academics or purely hands-on. Do both. And then, by the time you're done your four years, you'll have a really good idea of what career you want to pursue."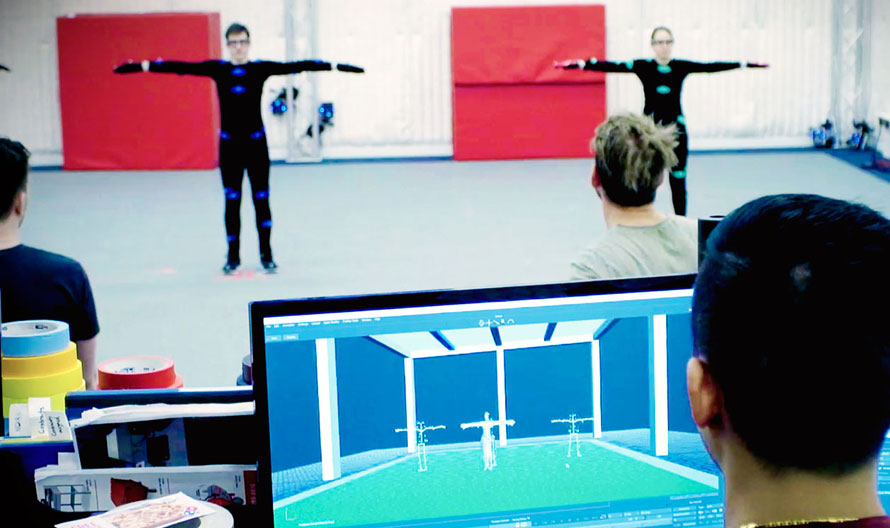 Laurier Film Studies majors can choose one of three programs at VFS: Film Production; Writing for Film, Television and Games; or Acting for Film and Television. English majors also interested in a career writing for film, television or games can now also take the pathway and complete VFS's writing program. Students have access to the school's cutting-edge equipment and facilities, including film sets, studios, production spaces, theatres and computer labs, and they get hands-on training from professionals working in the industry, including screenwriters, directors, makeup artists, animators, editors, game designers and more. Under expert guidance, students work together on projects and assignments, each learning a variety of skills and roles.
Anthony Rodrigues, a third-year Film Studies major, is currently studying in Vancouver in the writing program. He's interested in screenwriting, but also producing, directing and acting. Since September, he's had the chance to work on many different projects, including writing his own sketches for a comedy show and a script for a movie about an environmental activist YouTuber twisted by fame. He's also directed and acted in a few student films.
"The Pathway is the reason I chose to go to Laurier in the first place," he says. "While I've been here, I've had the chance to think about what I want to make. Our program covers film, tv and video games and they let us dip our toes into all three branches."
Luke Sarazin, who studied in the Production program last year, hopes to one day become a cinematographer or director, but, to keep his options open, he spent his year in Vancouver learning as many new skills as possible. He participated in more than 26 short films in a variety of roles, including as director, writer, producer, editor, cinematographer and camera operator.
He was the cinematographer for Brushes with Memory, a short film about a man who reconnects with his grandmother, who is suffering from a neurological disease, through painting. The film, which was directed by classmate Lara Wallace, has already been nominated for awards in the Florence Film Awards and the Canadian Short Film Festival.
Sarazin also wrote and directed a short film, Order of the Sword, which includes a two-minute-long sword-fighting sequence, which he choreographed himself. The scene came together with the help of three professional actors, a stunt coordinator, makeup artist and sound crew. The rest of the film's crew were students, including the film's producer, cinematographer, editor and production designer.
When it comes to the artistic side of filmmaking, both Sarazin and Rodrigues feel the two years spent studying at Laurier gives them an edge.
"You don't need to go to Laurier to work in the film industry, but Laurier gives you an advantage if you want to do anything creative – become a writer or director, for instance," says Sarazin. "You'll have a much broader and more mature understanding of cinema that you can draw on for inspiration in content and style."
In Vancouver, for instance, students learn the techniques to give scenes a film-noir feel, but at Laurier, students learn the history, watch some of the classics, like Out of the Past and Maltese Falcon, and analyze the characteristics of the genre, including aesthetics.

"I teach classical and contemporary Hollywood film and we have other faculty who teach the greats of European film and East Asian cinema," says Gates. "We try to offer as many courses on different topics as possible. And I think if you've seen films by Orson Welles, Alfred Hitchcock, Akira Kurosawa, and Deepa Mehta, you'll have an amazing wealth of knowledge to feed your imagination."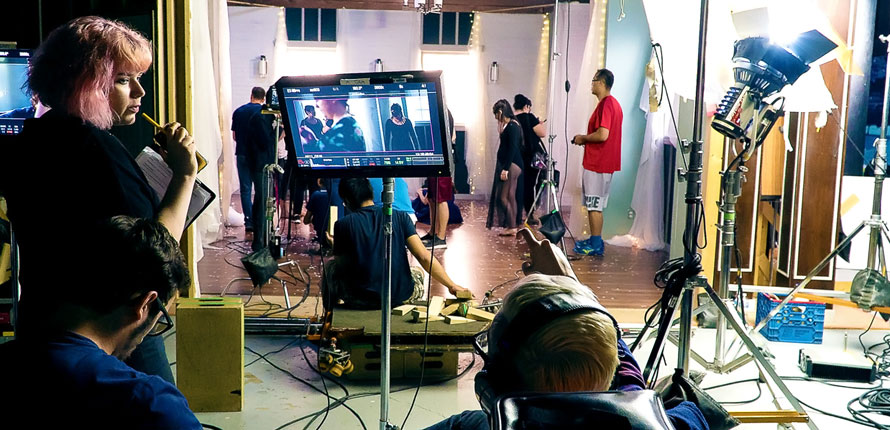 The first two years at Laurier also give students the opportunity to take a few electives and explore their options. By third year, the students who've decided to go to Vancouver are committed and tend to take full advantage of the experience, working on multiple productions, building their portfolios and networking with industry professionals.

"The two programs together provide students with the opportunity to become more intellectually robust, to better understand how the world works, and even just to mature as a person," says Gates. "With those experiences, they're no longer just thinking, 'I think I want to be a filmmaker.' They know it's what they want to do. And that's amazing to see."