More than 70 per cent of Canadians have accessed alternative health care, including natural health-care products and holistic therapies. Indigenous peoples are reclaiming their holistic practices as part of decolonization, while immigrants and refugees are introducing their traditional practices to their new home countries.
As interest in holistic healing continues to grow, retired Wilfrid Laurier University Associate Professor Peter Dunn has curated a book which offers information and insights on a range of ancient and modern Indigenous, Eastern and Western healing methods. Published by Canadian Scholars press, Holistic Healing: Theories, Practices, and Social Change brings together more than 30 experts from diverse fields of study, including naturopathy, homeopathy, eco-psychology and traditional Chinese medicine.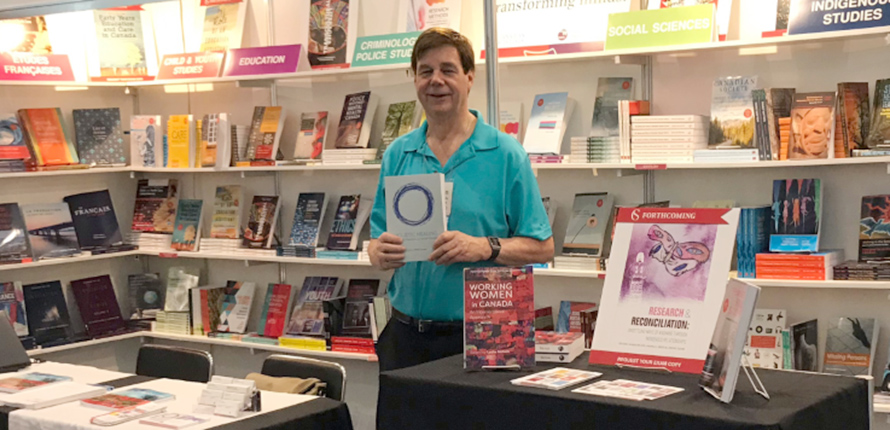 Peter Dunn
The collection, edited by Dunn, offers innovative ideas for practitioners and the general public. Though each featured practice is distinctive and unique, all are focused on the whole person, rather than what Dunn calls "a reductionist concept of simply breaking down structures into individual parts."
"Healing can be a transformative process," says Dunn, who retired in 2016 after 30 years in Laurier's Faculty of Social Work. "Holistic healing addresses physical, mental, emotional and spiritual healing, while also taking into account social, economic and cultural factors. It focuses on empowering our inherent healing capacities and wisdom."
Holism also promotes concepts of inclusion, integration and interdependence of all beings, recognizing that many groups have been marginalized and oppressed. The contributors to Holistic Healing offer paths for healing on an individual, national and global scale. They emphasize social justice as a critical link to healing our fractured world.
Dunn would like to see holistic healing concepts become better integrated into conventional post-secondary education.
"Holism is a cornerstone of Indigenous education, but it continues to be marginalized in Western post-secondary curricula," he says. "Many medical schools have only one class on natural medicine. Plus, social work and psychology have been slow to integrate these concepts into the mainstream. It is time for a shift in paradigms."
Dunn has been actively promoting Holistic Healing at a series of successful conferences in Vancouver, Toronto and Boston. He is thrilled by the enthusiastic response from readers.
"I am pleased that interest in our book is growing rapidly," says Dunn. "I am grateful to everyone who contributed to the book, including a number of Laurier faculty and graduate students. Thank you to Kathy Absolon, Jo-Anne Absolon, Lana Brasher, Banakonda Kennedy-Kish Bell, Timothy Gordon, Nancy Riedel Bowers and Olena Helen Darewych for your excellent work."