At Wilfrid Laurier University, the academic excellence of our students is recognized in many ways, from entrance bursaries and scholarships to faculty-level awards.
There is another marker of academic excellence for students who consistently achieve at a high level – the honour roll. Laurier students who obtain grade point averages (GPA) of 10.0 or higher in at least five full credits (10 half credits) consecutively over a 12-month period are named to their faculty's honour roll.
"I applaud the exceptional work of Laurier's honour roll students," says Rob Gordon, vice-president: academic at Laurier. "Their hard work, engagement and consistent commitment to excellence is a remarkable achievement."
Laurier students Melissa Donato, Alex Gustafson and Samantha Sells among students who have achieved honour roll status each term of their studies. Here are some of their strategies for staying top of the class.
Make Connections: Melissa Donato
Learning may come naturally to Melissa Donato, a fifth-year Lazaridis School of Business and Economics business administration and financial math student, but relying on smarts alone isn't her style.
Donato, who has a near 12.0 GPA, says creating a learning network of classmates and professors has been key to synthesizing course content.
"Studying alone doesn't work for me," says Donato. "I like working with others so we can bounce ideas and concepts around. Finding people to connect with and relate to is an important part of the learning process, especially when things get difficult."
Donato, who recalls trying to adjust to life as a first-year university student in 2014, also finds attending her professors' office hours beneficial.
"It's a great chance to ask more questions about topics covered in class and your assignments," says Donato. "You get to know your professors outside of class and you feel that they truly care about students."
Being part of someone else's academic support system, especially first-year students, is how Donato pays learning forward. She has volunteered as a peer tutor and worked as an instructional assistant in the math department since her second year. This year, Donato held a teaching assistantship with the Lazaridis School.
Maintaining honour roll status while balancing schoolwork and extracurricular activities is challenging but worth it, she says.
"It's something I'm determined to achieve. I set that bar for myself each year and work hard for it."
In addition to her five-year honour roll status, Donato received a first-year entrance bursary and is the recipient of a Dr. David C. Vaughan Memorial Mathematics Scholarship, which recognizes strong academic standing and service to the math department.
Find Balance: Alex Gustafson
Finding a perfect balance in his studies and social activities have helped fourth-year criminology student Alex Gustafson maintain honour roll status since his first year at Laurier's Brantford campus.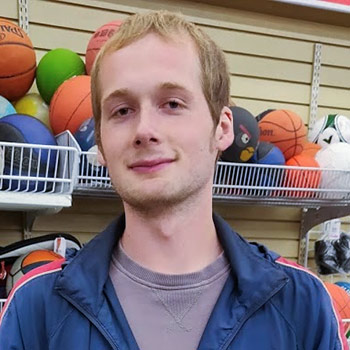 Where possible, Gustafson purposefully selects courses that offer mixed classes sizes, from larger lecture-based courses to smaller seminar-style ones. Different class sizes offer different approaches to learning and that appeals to him.
"In smaller classes, everyone has the opportunity to speak and contribute their ideas. That creates great dialogue, but I also enjoy larger classes because you can listen in on topics being discussed and process them differently," says Gustafson.
Balancing his study schedule has also contributed to his academic achievements. At the beginning of each term, Gustafson reviews his course syllabi and enters important dates and deadlines in his calendar. Doing so ensures he has enough time to complete his assignments and hand them in on time.
He also makes sure to build in time for socializing and take a break from schoolwork.
"It's nice to have something to look forward to each week," says Gustafson, who has participated in extramural volleyball and the Brantford campus board games group. "Find something you like to do and build a social network around that."
Gustafson was awarded an entry bursary and plans to pursue a graduate diploma in advanced investigations after graduation in June.
Learn Outside the Classroom: Samantha Sells
Like Donato, Lazaridis School student Samantha Sells finds interaction with other students to be a helpful learning strategy, especially when it happens outside the classroom.
Sells has participated in several case competitions with Laurier's Lazaridis School of Business and Economics since her second year. In a case competition, small teams of students collaborate to create solutions for real-world business scenarios. For Sells, case competitions provide the ultimate experience to connect with concepts taught in the classroom.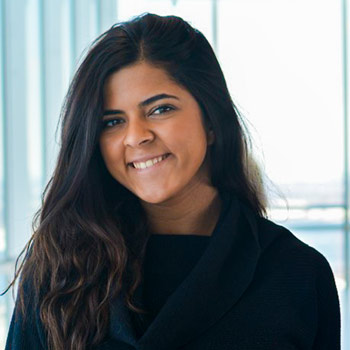 "Case competitions are application-based which allows me to engage with theories from the classroom in a different way than I would for an assignment or an exam," says Sells. "The time limitations of competitions also help me to identify and develop the main points I want to communicate about the case."
Sells was part of the Lazaridis School team that captured the silver medal at an elite, invitation-only case competition at the University of Florida in February. Participating in competitions, some as far away as Hungary and Spain, means Sells always needs to be on top of her time management game.
"Planning ahead is key. I let my professors know at the beginning of the semester if I am going to miss class for a competition and ask if we can develop a plan so that I can stay on track with my academics," says Sells.
Planning with purpose is a strategy that has worked to her benefit. Sells has successfully maintained her prestigious President's Gold Scholarship since her first year and has received additional faculty- and department-level awards.
Strategies for Success
While their programs and campuses may differ, Donato, Sells and Gustafson have similar advice for students working to achieve their academic best:
Ask for Help
You're not the first student (and you won't be the last) to struggle with a certain concept or assignment. Talk to your professors or academic advisor, find a study group or make use of academic services on your campus.
Plan Ahead
Review your syllabi and plan for the short and long term. Build in extra time for studying so that you are not learning anything new right before a test or exam. Stop by your campus study skills centre to learn more about services such as peer tutoring, math and writing assistance and one-on-one consultations.
Take a Break
You don't need to pull all-nighters or study around the clock to be successful. It's important to unplug from schoolwork. Check out Laurier's event calendar for a listing of campus events and activities, go to the gym or get outside for some fresh air.
Take Care of Yourself
Be sure to eat well, get enough sleep and exercise to be at your best. Laurier's campus wellness centres have a variety of services and resources on these topics and more.
Deans' Honour Rolls
Some of Laurier's honour rolls are publicly available on faculty webpages: