For some students, starting university is a time to try something new. For Ravine Malhi (BBA '18), it was the perfect opportunity to reconnect with something old.
Malhi revived her long-time passion for photography during her undergraduate studies at Wilfrid Laurier University's Waterloo campus. More than a hobby, photography led Malhi through four years of life as a Laurier student: from getting involved with campus clubs and pursuing an international student exchange opportunity to learning a few things about herself. Her camera was with her every step of the way and kept her focused on capturing the most important shot – an authentic Laurier student experience.
"Photography gave me a sense of purpose and identity," says Malhi, who will graduate with a bachelor's degree in Business Administration on Oct. 26. "It was something that I was known for and good at and it opened up opportunities that I otherwise wouldn't have had."
Picture It: Getting Involved
Malhi's Nikon D5200 camera sat dormant during her latter years of high school. She was interested in automotive photography at the time, but the flood of bathroom-mirror selfies and food pictures in her Instagram feed led her to think that close-up shots of exotic cars may not resonate with her audience.
That all changed once she arrived at Laurier.
Malhi moved into Laurier's Bricker Residence in fall 2014. She learned that fellow student and aspiring photographer Victor Chadarov also lived in the Bricker building. Malhi liked his photography and his drive.
"It made me think, 'If he can do it, so can I,'" says Malhi. "From then on, I was inspired to take my photography more seriously."
She dedicated her Instagram account to her photography, and she took her camera everywhere. While her friends performed at open mic nights, Malhi took pictures that captured the light and shadow cast by the stage's multi-coloured spotlights. When at home in Toronto, she explored the angles and architecture of iconic skyscrapers in the city's Financial District. And when she returned to campus to start the fall 2015 term, Malhi's photographic prowess paved the way to getting involved on campus.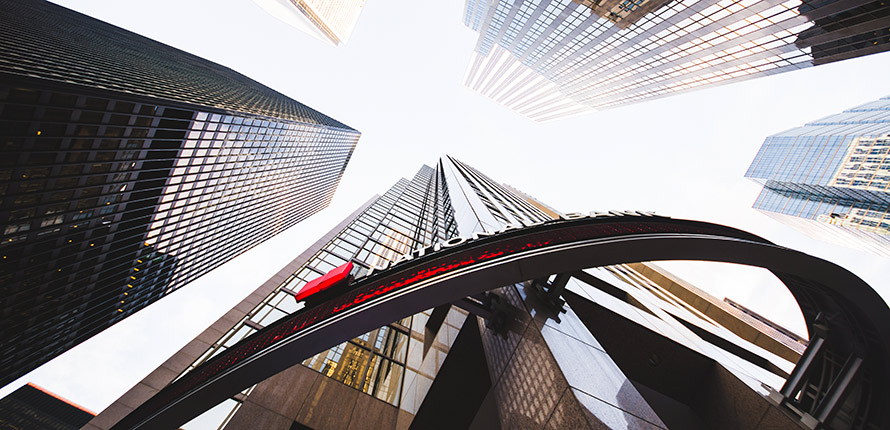 "I really wanted to apply to a program manager position through Laurier Enactus, but didn't feel that I had enough experience," says Malhi, who focused on her schoolwork during her first year. "My way into the club was through photography and it ended up being a great way to build relationships."
In October 2015, she became the official photographer for Laurier Enactus, which gives student teams a platform to create businesses that solve a social issue in the community. Over the course of the 20 months she was with the club, she built an artistic portfolio and professional skillset. Her camera skills also helped her shape the newly formed Laurier Photography Club (LPC). As a second-year student, Malhi offered the club's first-year student executive team advice and creative direction. She became the club's director of photography in 2015, promoting LPC's services, such as student headshots and event photography, to other campus clubs.
In Focus: Student Exchange Experience
Academics were Malhi's main focus while at Laurier and led her to study on exchange in Manchester, England during the fall 2017 term. The exchange experience would allow her to further her understanding of global business practices while developing intercultural competencies.
It would also help her to grow as a photographer.
"European architecture is very different compared to what you will find in Waterloo or downtown Toronto," says Malhi. "I wanted to experience the area for what it really was, and to get to know the styles of other photographers living abroad."
She savoured shots that captured the synergy between old world design and contemporary architecture. London's 120-year-old Tower Bridge stands across the Thames River from City Hall, a geometrically modified sphere that slopes away from the water's edge.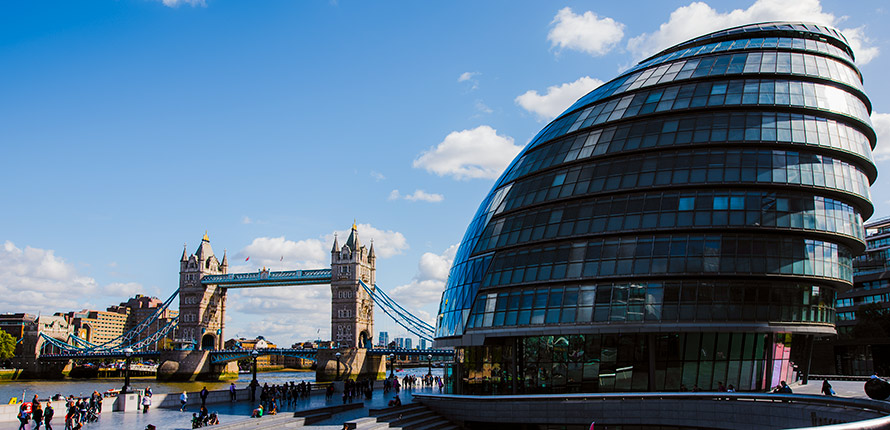 Pictures she took along Pink Street in Lisbon, Portugal capture the brightly coloured pink pavement that guides pedestrians along Rua Nova do Carvalho. Photographs taken in Paris, France, show the city's urban sprawl, while images of the Northern Lights amidst Iceland's star-filled skies offer surreal subject matter.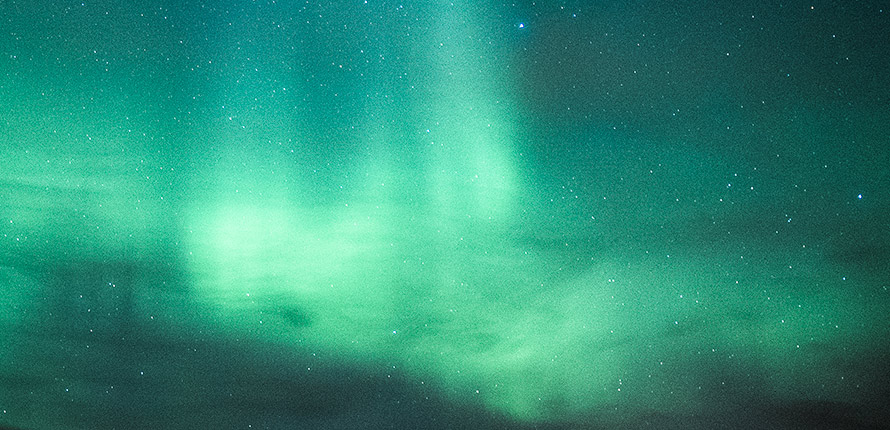 The Ups and Downs of Social Media
Malhi's experiences on and off Laurier's Waterloo campus are some that many students would pine for. But despite her adventures and the progress she made as a self-taught photographer, she says "the numbers game of social media" eventually got to her.
"People who started Instagram accounts for their photography at the same time I did had thousands of followers; my audience had only grown to a few hundred," she says. "That was a lot to take in and I started to judge and doubt my work."
Posting pictures of popular subject matter or sharing them during peak times are strategies some photographers use to grow their online fan base. Those strategies never resonated with Malhi, but in an online world where more can be mistaken for better, she lost her motivation and stopped posting her work.
"You can be so proud of your work in one moment, then see someone else's and doubt yourself," she says. "I found myself deleting my pictures almost right after I posted them."
Her Instagram account sat quiet for almost six months. Her followers noticed. Malhi received several direct messages from her followers asking if she was okay, where her work was, and if she would be posting again soon.
With renewed confidence, Malhi resumed posting to her Instagram account and didn't let outside factors influence what she shared or when.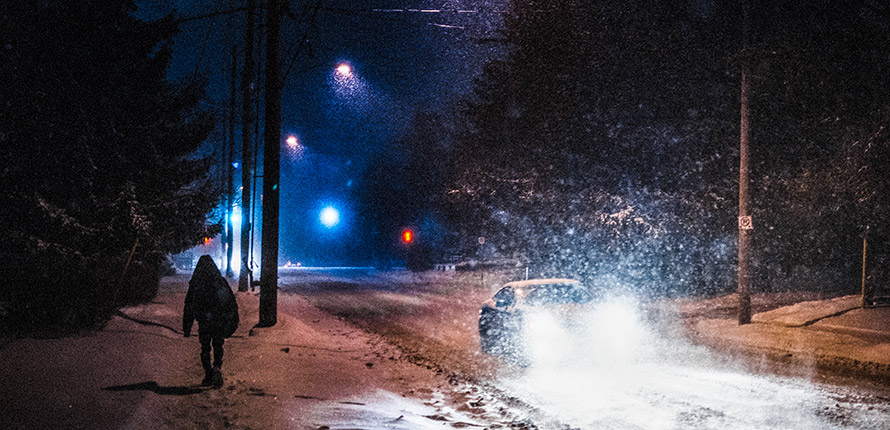 "I know that posting a picture at 1:30 a.m. may not get a lot of engagement, but that's okay," she says. "I am going to post when I feel inspired to. I love being excited about my work again."
Malhi is also excited to graduate from Laurier, although it means leaving the place where her passion for the camera came alive again.
"It's crazy to think my one decision at the beginning of first year shaped my entire experience at Laurier," she says. "Photography gave me the opportunity to step into new environments and meet new people because with my camera in hand I felt comfortable."