Skip to main content
Admissions Toolkits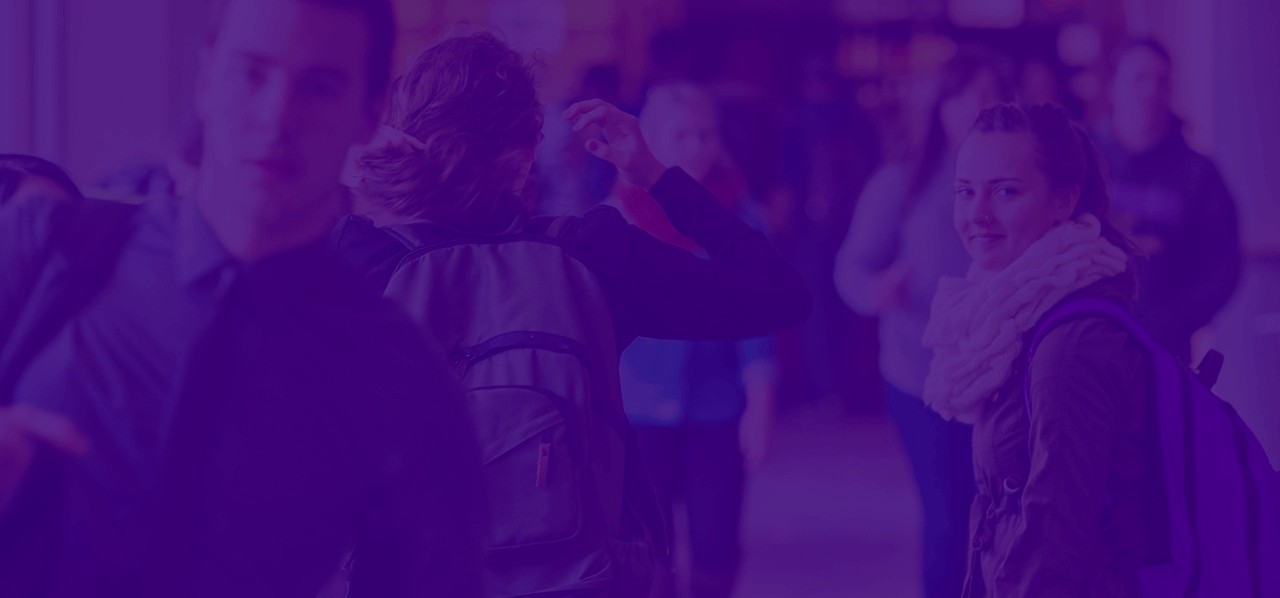 Join us at Laurier
Being a Golden Hawk means more than just cheering on our (really good) varsity teams – it means being a student who cares about your community, who works hard in the classroom, and who takes advantage of all the learning opportunities that can happen outside the classroom, too.
---
About the Calendar
The calendar of events gives you the details you need to find out what is happening at Laurier.
You are able to subscribe to the events, download them to your personal calendar or send yourself (or a friend) reminders. The calendar is Laurier's tool to ensure you never miss an event.
Frequently Asked Questions
Where can I find more information about a calendar entry?
Descriptive information about an event is available for most entries. The event title will display as a link. When you scroll over an entry and click on it, details will appear, including a contact name and email address.
How do I search for an event?
You may search for events in the "Advanced Search" function. The search function allows you to search by:
Date range,
Category(s),
Campus,
Audience(s),
Event Organizer(s) and
Keyword(s).
How do I find calendars for all of Laurier's campuses?
Events listed on the university calendar include all campuses.
To filter events by campus, select the desired campus from the "Campus" drop-down menu.
How can I view more than one calendar at a time?
The calendar's default view is "All Categories." To select a specific set of calendar categories:
Click "Category(s)" in the left sidebar and select "Select Multiple" from the drop-down menu.
A pop-up box will appear and allow you to check the categories you desire.
Note: These selections will remain your default calendar view until you change them.
How do I switch between display views?
The calendar system offers you many view options in the "Display Format" drop-down menu where you can view content by:
Category: Groups events into the categories/subject areas and provides event details.
Location: Lists events in chronological order based on the location.
Date/Time: Lists the events in chronological order with event details.
Summary: Lists the events in chronological order without event details. View events by day, week, month, or year by clicking the icons above the calendar in the left sidebar.
How do I change to another (next or previous) month?
In the grid view, click the << or >> arrows on either side of the month name.
In any other view, click the arrows on either side of the month name on the calendar in the left sidebar.
You may also search for events by date range in the "Advanced Search" section.
Can I view events by day/week/month/year?
Yes, click the icons listed above the calendar in the left sidebar.
How do I export, share or get reminders for events?
Exporting a calendar category
Select the calendar category(s) that you wish to download:
Select the "Select Multiple" option under the "Category(s)" drop-down menu.
Check the categories you require from the pop-up box that appears.
Click the "Download" icon above the calendar listings.
A pop-up box will appear with the options to download the selected calendar as a CSV, iCal or XML file.
Click "Submit" once you have made your selection.
Exporting an individual event
Click on the title of the event from the calendar. Four options will be available on the top right of the "Event Details" page:
Remind me: This will send you a text or email up to 1 day prior to the event.
Notify me: This will send you an email if anything changes with the event. 
Add to my calendar: A pop-up box will appear with the following choices:

Personal calendar (iCal): Downloading the event to your calendar
Send to Email: Sending the event to your Gmail, Ymail, etc.

Email a friend: A pop-up box appears and gives you the option to send the event to a friend through email with the option to send a customized message.
Email and cell phone text reminders about an event
Yes, this function is grouped with exporting an event to a calendar. Use the above instructions for exporting an individual event.
Sharing an event with someone
Currently, you can share an event using Facebook, Google, LinkedIn and Twitter. Click the desired event to enter the "Event Details" section and then click the corresponding social media icon below the event description to share it.
Subscribing to a calendar
Click the "Subscribe" icon on the top right of the calendar category you are subscribing to.
A pop-up box will appear giving you the option to either subscribe with your email or through your personal calendar feed.
Calendar Category Descriptions
The following categories are used to identify events on the Laurier calendar of events:
Academic: Events with an academic focus, including those hosted by the Centre for Student Success, Math Assistance Centre, and the Writing centre.
Aboriginal: Events with a focus on Aboriginal culture and events hosted by Laurier's Office of Aboriginal Initiatives.
Alumni: Events that are open to Laurier alumni or sponsored by Alumni Relations. Alumni events that are "invitation only" are not listed on this calendar.
Arts and Culture: Concerts, theatre productions, gallery exhibits, films, and other performing arts events that are sponsored by the public or university departments.
Athletics and Recreation: Special sporting events and events sponsored by Athletics and Recreation.
Conferences and Seminars: Conferences and seminars, including non-credit programs. .
Ceremonies: High-profile university events, including convocation ceremonies, facilitated by the Office of the President and the Ceremonies and Events office.
Featured Events: Events with mass appeal that are open to a wide audience. To request your event appears within the "featured" category, email calendar@wlu.ca.
Future Students: Information sessions, campus and residence tours, and other programs for prospective and newly admitted students.
Music (Faculty of): Concerts, lectures, workshops and other performing arts events sponsored by the Faculty of Music.
Graduate and Postdoctoral Studies: Events hosted by, or associated with, the Faculty of Graduate and Postdoctoral Studies or the Graduate Students' Association, including professional development workshops and dissertation examinations.
Information Sessions/Fairs: Sessions and fairs focused on a specific theme, program or department with the opportunity to ask questions.
International: Events and programming for international and domestic students, including volunteer/study/work abroad programs.
Lazaridis School of Business and Economics: Events hosted by the Lazaridis School of Business and Economics.
Lecture/Speaker Series: Speakers who are delivering lecture-style presentations.
Research: Events, workshops, presentations and lectures with a research-based focus and events sponsored by the Office of Research Services.
Workshops: Events that have a working component for participants to improve their knowledge of a particular subject or skills. This category includes non-credit programs.
Students' Union Events: Club, leadership, and service events sponsored by student organizations.
Waterloo Lutheran Seminary: Interfaith workshops, lectures and special programs hosted by the Waterloo Lutheran seminary.
Wellness: Events with a focus on physical/mental health and wellness including fairs, speakers, workshops and clinics.
---
We see you are accessing our website on IE8. We recommend you view in Chrome, Safari, Firefox or IE9+ instead.
×