Skip to main content
Admissions Toolkits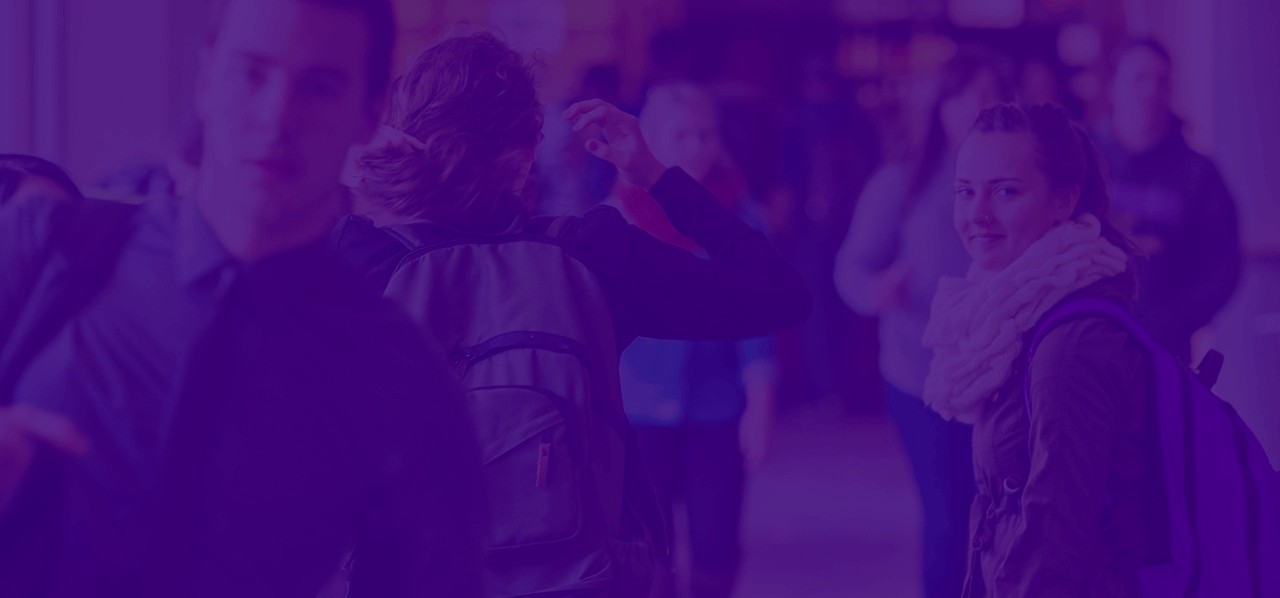 Join us at Laurier
Being a Golden Hawk means more than just cheering on our (really good) varsity teams – it means being a student who cares about your community, who works hard in the classroom, and who takes advantage of all the learning opportunities that can happen outside the classroom, too.
---
Universities use special terms to describe certain processes (did you know "convocation" means "graduation?"). If you come across a term you don't understand, you can learn what it means here.
Academic Term
There are five academic terms in the calendar year:
Fall: September – December (12 weeks)
Winter: January – April (12 weeks)
Spring: May – August (12 weeks)
Intersession: May – June (six weeks)
Summer: July – August (six weeks)
Note: The number of weeks listed above refers to teaching weeks, and final examinations occur afterward.
Academic Year
The academic year in the undergraduate system consists of two four-month terms, typically from September to April. You progress through four years of study in a typical honours degree program. Most honours degrees require 20 credits.
Year 1: 0 to 5 credits
Year 2: 5.25 to 10 credits
Year 3: 10.25 to 15 credits
Year 4: 15.25 to 20 credits
Year 5 (double-degree programs with 20.5+ credits)
Audit
A course without credit toward a degree or program. Audit students don't write the final examination and don't receive a course grade. The classroom and laboratory privileges and responsibilities are at the discretion of the instructor. The deadline to revise the status of a course from credit to audit is the same as the final date to withdraw without academic penalty. Tuition fees are usually one-half of the regular course fee.
Convocation
A graduation ceremony that occurs in the spring and fall, where degrees and diplomas are presented to graduates.
Course
A unit of study in a given discipline, identified by a unique number and name in a given department.
The weight or value of a course is defined as follows: a full-credit (1.0) course normally consists of three contact hours a week taken over an eight-month period (September-April). A half (0.5) credit course is normally conducted over a four-month period. A half-credit course is indicated with the 0.5 weight, and a quarter-credit course as 0.25 in the course description.
Course Load
Part-time students take 0.5 to 1.5 credits per term. Full-time students take 1.75 to 3.25 credits per term. Normally, a student in an honours program takes five half-credit courses (2.5 credits) per term.
Curriculum
The collection of courses and other learning initiatives that make up a program.
Curriculum Divisions
Many courses are divided into three different areas of study: 1) Social Sciences, 2) Humanities, and 3) Science. Degree programs in the Faculty of Arts and Faculty of Science in particular require courses from these divisions.
Degree
A degree is what you earn upon completing the requirements for graduation. A degree is different than your major. For example, if you earn a Bachelor of Arts in Political Science, "Bachelor of Arts" is the degree, "Political Science" is your major.
Department
An academic department, usually a discipline within a faculty, as constituted by Laurier's Senate and Board of Governors.
It can also refer to non-academic areas of the university, for example: Department of Residence.
Designation
A subject or field of specialization, an option or minor.
Discipline
A field of study or subject.
Elective
A course that's part of a program, but not a required course. The choice of elective may be subject to departmental approval, or may be chosen from a stated group of elective courses in a program.
Faculty
"Faculty" has two meanings:
A division of the university, for example: the Faculty of Arts, the Faculty of Music the School of Business and Economics.
A member of the teaching community, for example: a professor or a part-time instructor.
Grade Point Average (GPA)
The average of the grade points attained in specific courses. For purposes of calculation, the grade point (GP) earned in a 0.5-credit course will be given half of the weight of that earned in a 1.0-credit course. Likewise, the GP earned in a 0.25-credit course will be given a quarter of the weight of that earned in a 1.0-credit course.
The Grade Point Average translated into letter grades and percentages:
| | | |
| --- | --- | --- |
| 12.00 | A+ | 90-100% |
| 11.00 | A | 85-89% |
| 10.00 | A- | 80-84% |
| 9.00 | B+ | 77-79% |
| 8.00 | B | 73-76% |
| 7.00 | B- | 70-72% |
| 6.00 | C+ | 67-69% |
| 5.00 | C | 63-66% |
| 4.00 | C- | 60-62% |
| 3.00 | D+ | 57-59% |
| 2.00 | D | 53-56% |
| 1.00 | D- | 50-52% |
| 0 | F | 0-49% |
Letter of Permission
Students registered in a degree or diploma program at Laurier may take courses at another recognized university, provided that a Letter of Permission has been obtained from Enrolment Services at Laurier.
Conversely, students registered at another university wishing to take courses for transfer credit to their home university may register at Laurier on a Letter of Permission.
LORIS
LORIS stands for Laurier Online Registration and Information System, and it's used by students, alumni and employees of Laurier. Through LORIS, you can access grades, register for courses, confirm your program of study and much more.
Major
A major is the subject or discipline you are primarily studying at Laurier. It forms your program and appears on your degree. In most cases, you're automatically placed in the subject major you choose on OUAC.
In some cases, your program will be a combination of two majors.
Minor
A minor is a secondary area of concentration in an honours program only, requiring a sequence of at least 3.0 credits or equivalent in one subject as specified in the program description. Minors are not declared until applying to graduate.
MyLearningSpace
Laurier uses MyLearningSpace, powered by Desire2Learn, as its Learning Management System (LMS) for delivery of online education courses as well as for support in-classroom courses. The LMS allows instructors and administrators to organize and manage course content and students in an online environment.
Option
An enhanced minor, taken in addition to an honours program. Options appear on your transcript along with your major.
Program
A group of courses, generally a combination of required and elective courses, that leads to a degree.
General program: A program consisting of a minimum of 15.0 credits and normally taken over three academic years.
Honours program: A program consisting of a minimum of 20.0 credits and normally taken over four academic years with an area of specialization.
Senior student
A student who has completed at least 5.0 credits and is classified as Year 2, Year 3, Year 4, post-degree, etc.
Subject
A specific field of study or discipline.
Syllabus
An outline for a course, detailing what you study and what assignments you do.
Transcript
An official document prepared by Enrolment Services that records an academic performance and bears the university seal. A transcript contains a chronological listing of courses and grades obtained. A fee is charged for each transcript.
---
We see you are accessing our website on IE8. We recommend you view in Chrome, Safari, Firefox or IE9+ instead.
×